Just down the road from drivable beach access, Bennett's Fish Shack is an Ocean Shores staple. So if you're headed here for a conference, a vacation, quick fishing trip, or for an event, you've got to stop by this place for lunch, or dinner, or drinks.
Click to go to our website
https://www.restaurantji.com/wa/ocean-shores/bennetts-fish-shack-ocean-/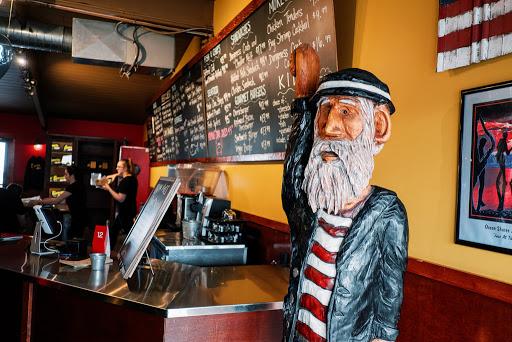 Come hungry and ready for a funky place to enjoy eating on vacation at Bennett's Fish Shack. With fun, unique decor and a kid friendly, family dining atmosphere, you will be right at home here, whether you're grabbing lunch or dinner. Fish and chips, with a side of delicious clam chowder is a go-to meal for any time of day, but you can grab a great burger or some tasty fish tacos too. And feel free to look around and take the place in, or if you have your pup along, try the outdoor patio for a fun place to enjoy a meal with a view that is dog friendly!  And after your tasty meal, try some family friendly things to do in Ocean Shores.
Drink It In
If you are going to explore the Shores, you should really find a rest stop where the drinks are good, and you can walk out the door and head right out to the beach. And Bennett's Fish Shack is both of those things! Just half a mile from the water's edge, and serving a full drink menu, Bennett's is a perfect place to browse their long draught menu and grab a beer, or test their mixing talents and grab a cocktail, and then head on over to the coast for beachcombing, hiking, or relaxing by the waves.
Conference, Festivals, Conventions… Give Them a Try
Did a great convention or festival bring you into town? Perhaps you came to celebrate art, hear a great speaker, or gather together with hobbyists and enthusiasts of your preferred favorite activities. However you have arrived in Ocean Shores, you will be constantly tempted to look toward to the coast, and we cannot blame you for that! And with a busy convention center hosting events year round, the call of the ocean is not only strong, but it is close by.