Paying tribute to the natural beauty and resources of the Pacific Northwest, the Sand and Sawdust festival is Washington State's largest chainsaw festival.
Held on the beach in Ocean Shores and at the Ocean Shores Convention Center, this free festival features more than 30 carvers from around the northwest and world creating sculptures out of sand from the Pacific Ocean and logs from the Cedar Forests.
At the Convention Center: Friday, Saturday & Sunday the Festival features:
Vendor booths

Food booths

Beer garden

Bar

Chainsaw Art Show and Auction – the largest chainsaw art auction in Washington State. Friday, Saturday and Sunday chainsaw artists will create over 100 chainsaw sculptures as festivalgoers watch the process. Attendees will be able to bid on their favorite sculptures at the conclusion of each day. Another nail-biting, adrenaline-rushing event, the Chainsaw Quick Carve Competition, will captivate the audience Friday and Saturday.

Live music -Shake off all that sand and sawdust and dance to the music of Johnny and the Bad Boys, Washington Old Time Fiddlers and Deer Swerver.
Please see our official event schedule for event times. 2023-Sand-and-Sawdust-Schedule (3)2023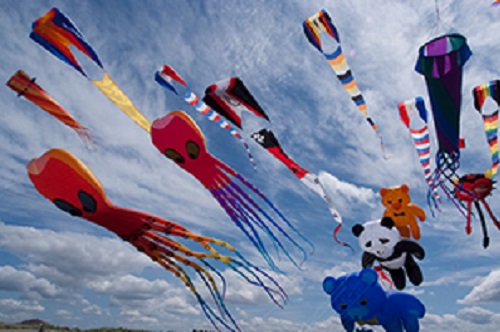 *Saturday* Free Kites
What's a day at the beach without kites? Watch professional kite fliers fill the sky with colorful 2-line and quad-line kite flying demonstrations on Saturday. The first 200 kids will receive free kite kits from Ocean Shores Fraternal Order of the Eagles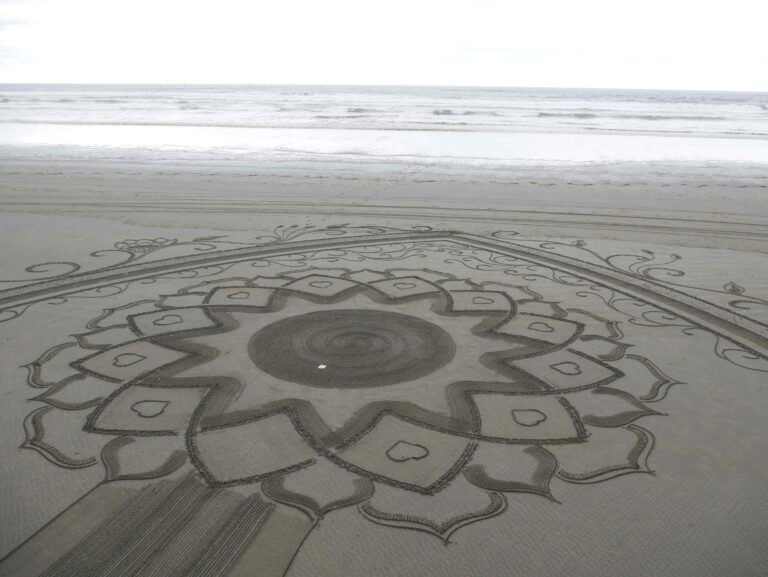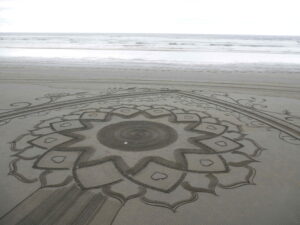 Chance a la Mer NW beach entrance in Ocean Shores
Watch & learn Justin the Circler create geometric sand art. Free Sand Drawing Workshops Friday & Saturday. He will have sand tools for people to borrow.
Chance a la Mer NW beach entrance in Ocean Shores
Watch master sand sculpting team Form Finders as they build the 2023 Sand and Sawdust life-size sandcastle Friday. 
Want to advance your own sand art skills? Form Finders will offer sandcastle building workshops on Friday and Saturday. 
Put your new skills to the test and enter the amateur Sandcastle Building Competition Saturday. 
Teams can sign up on the Sand and Sawdust website, at the festival or Saturday morning on the beach. There will be a giant hill of sand, complete with toys for kids of all ages to play with on Friday and Saturday. 
New to the festival this year is the Quick Carve Sand Sculpting Contest on Sunday at the Convention Center.
Sand Sculptures Around Ocean Shores
Watch the building of three sand sculptures in the Master Sand Sculpture Contest. Thursday through Saturday, artist will compete with their creations. *Bennett's Fish Shack (at the Convention Center) *Playtime Family Fun (752 Point Brown Ave NE) * Oyehut Bay Seaside Village (300 Lodge Ave SW) The sculptures will be on display till the wind blows them away.
Sun, sand, sawdust and smiles – more reasons to come and Explore the Shores at another fun-filled event at the Ocean Shores Convention Center!
PLEASE SUPPORT OUR VALUED SPONSORS!